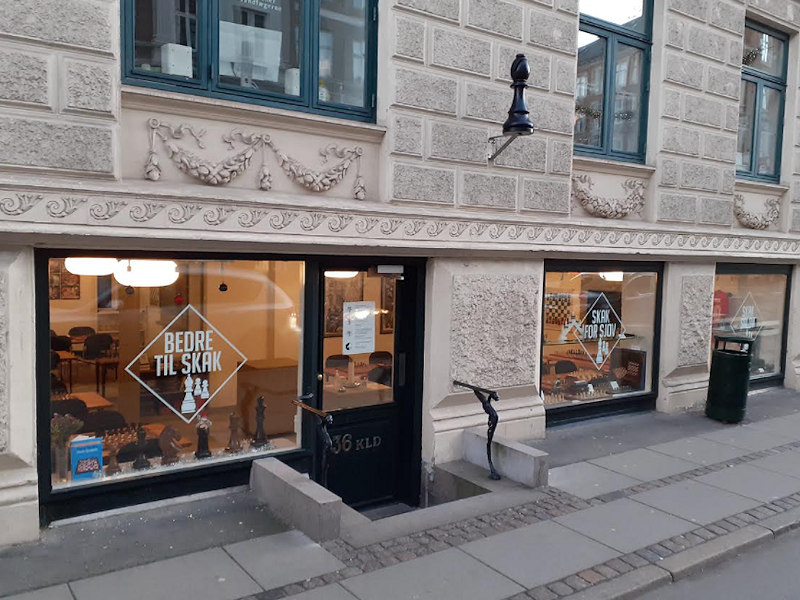 Copenhagen Chesshouse has three large windows facing Falkoner Alle, centrally located in Frederiksberg, Copenhagen.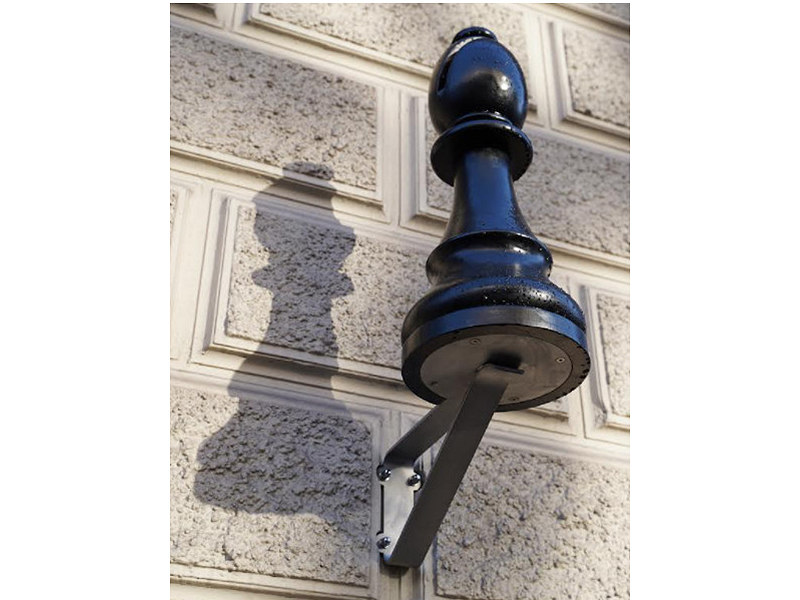 A Bishop made of wood and treated with linseed oil is the chess house's landmark and can be seen from a long distance.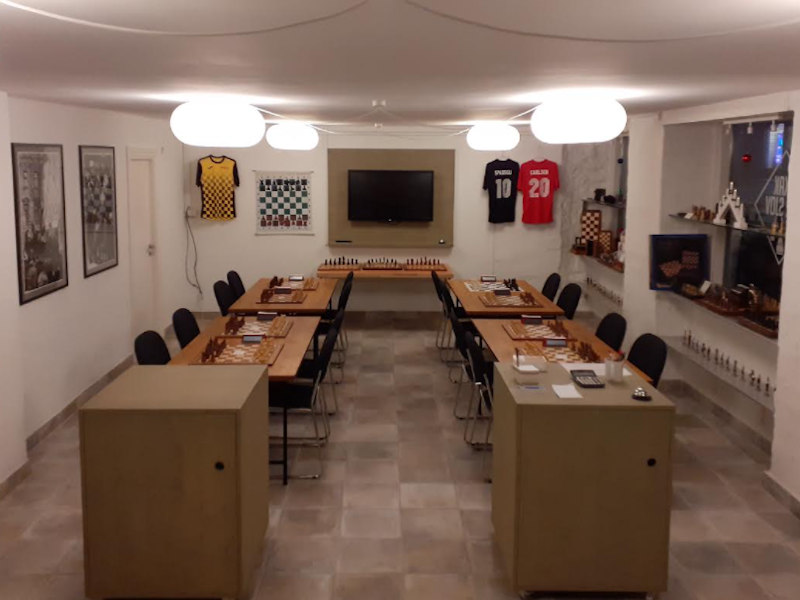 Furniture is architect-designed and the rooms are decorated in a modern and functional style for chess players.
A wall of wood and glass separates the two large rooms so that they appear bright and friendly.
The chess shop Bedre til skak (Better at Chess) has the lease and offers over 1,000 chess books, new and antiquarian.
Please take a seat for a fun chess game at the round table and play with the Polgar chess pieces.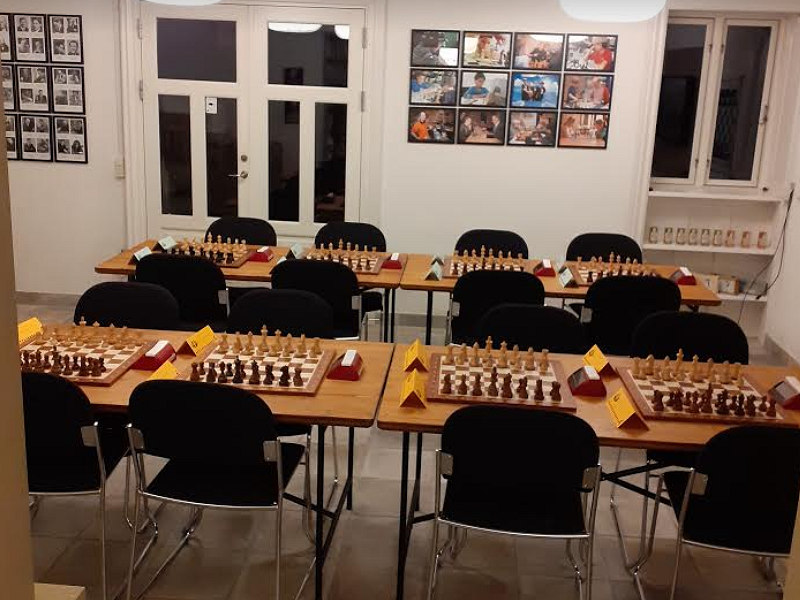 Preparations have been made for a chess tournament with table cards for the individual players.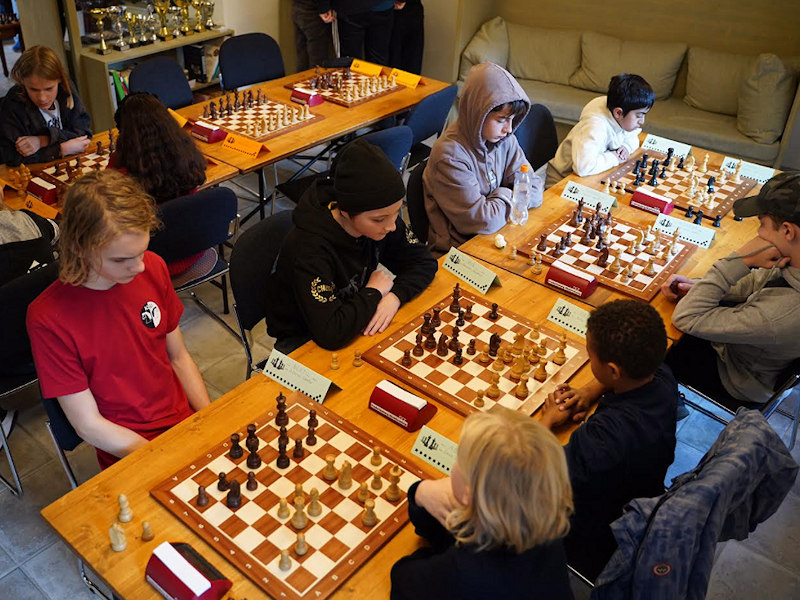 Chess tournament for the most talented young chess players in Copenhagen underway.
Good concentration on the chess games.
There is space for spectators, but they must still keep a suitable distance.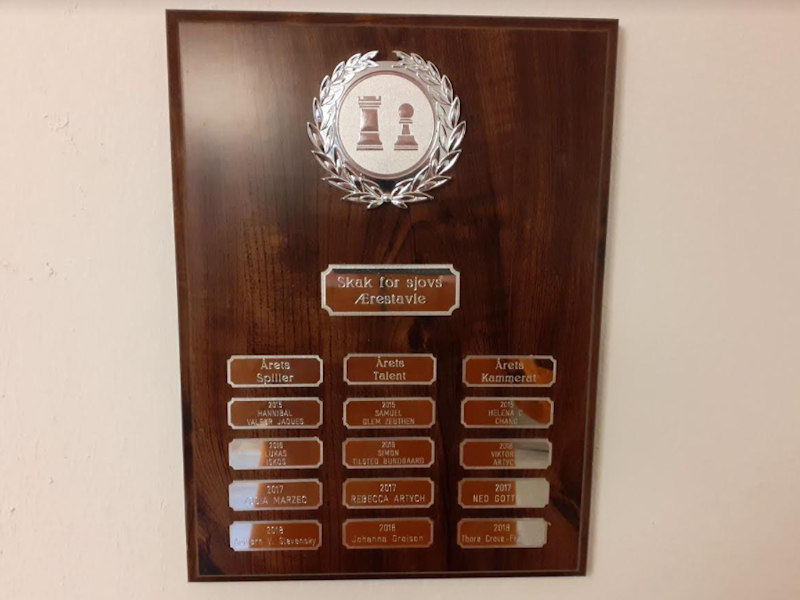 Honorary plaque for the chess club Skak for sjov (Chess for fun, homepage skakforsjov.dk), which has 12 training teams on the premises in one week.
The chess tables have optimal dimensions and are comfortable, and most chess sets are made of rosewood and mahogany.
There are two rooms with a total of 80 square meters and space for 44 chess players.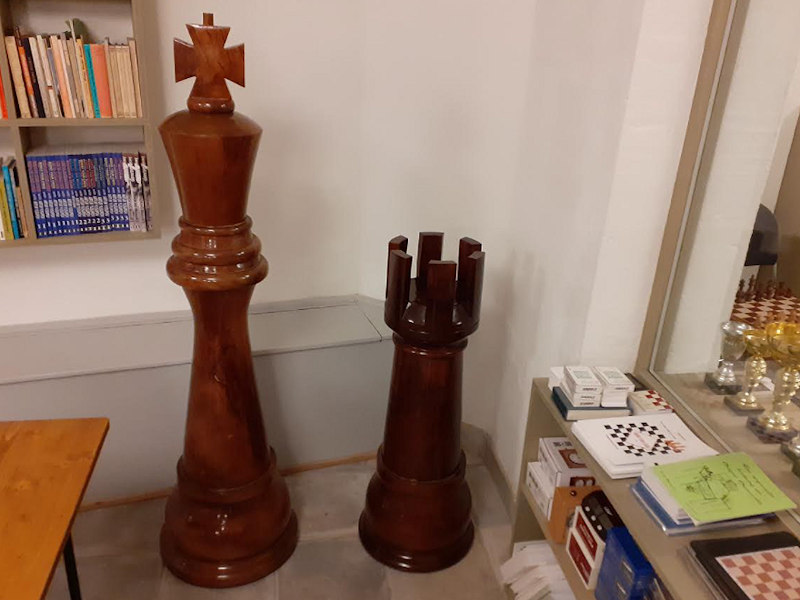 Chess pieces in teakwood from Indonesia are used as eye-catchers and in connection with prize-giving in chess tournaments.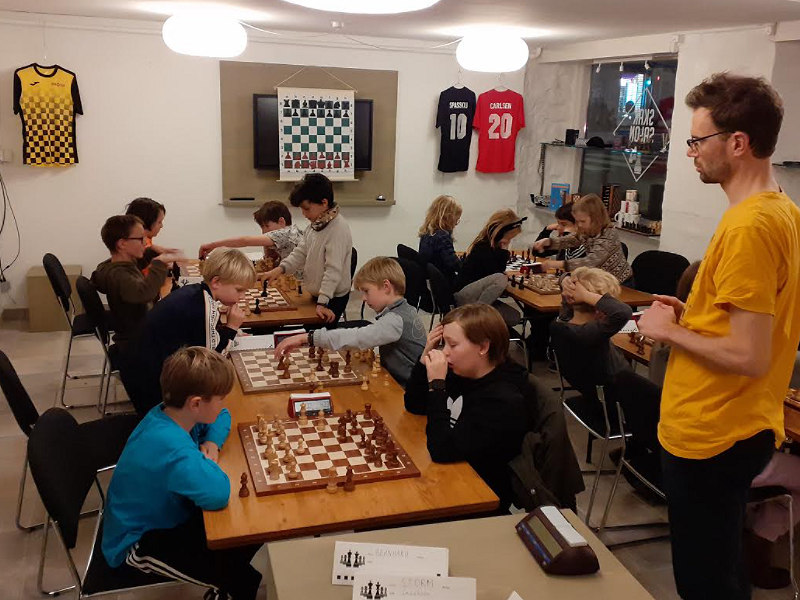 Teaching for children in the chess club Chess for fun with training matches for the children.
From the street you can look into the classroom – a good "marketing" of the chess club.
The chess sets are of good quality – here hand-carved pieces in rosewood with tribal weight made in India.
In the wardrobe, both adults and children (at different heights) can hang their outerwear.
A crucial moment in the chess game !?
A "Queen-gambit" chess course for adult beginners ended with a tournament between the adults and their children.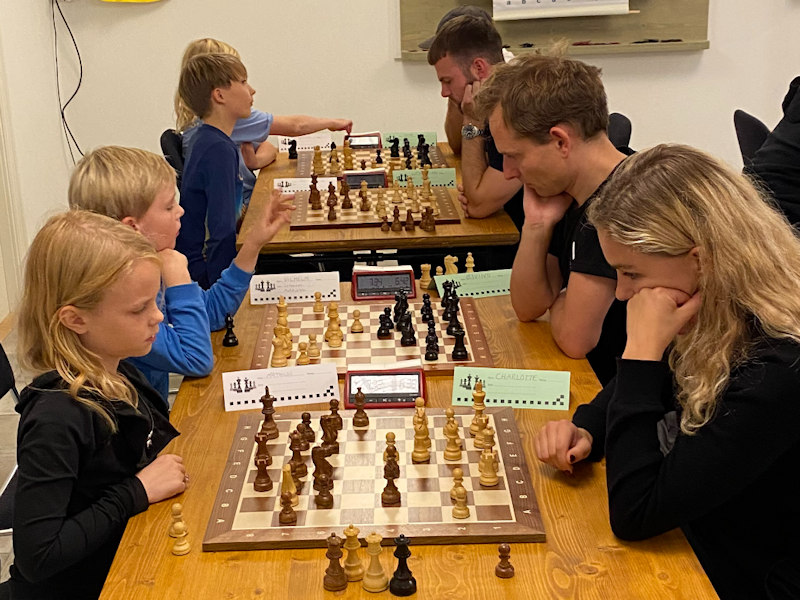 Have the adults underestimated their children's strengths as chess players !?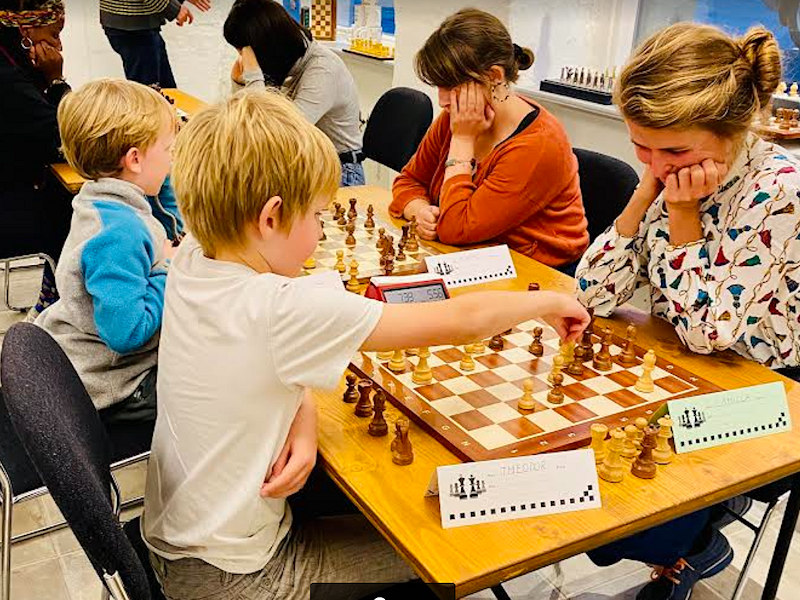 An offensive move – can you as an adult manage to lose a game of chess to a child?