Visit Denmark's only chess shop
The chess shop Bedre til skak (Better to chess) at Falkoner Alle 36, Frederiksberg, is Denmark's only physical chess shop. The shop also has a wepshop at www.bedretilskak.dk, where you also find the openings hours.
The chess shop has everything in and about chess: pieces, boards, chess watches, merchandise and much more. You can also find chess material with a Scandinavian look – for example, Lewis chess pieces, which you can see at the top of this page. A good souvenir from Denmark!
In the chess shop everyone can come and play a game of chess.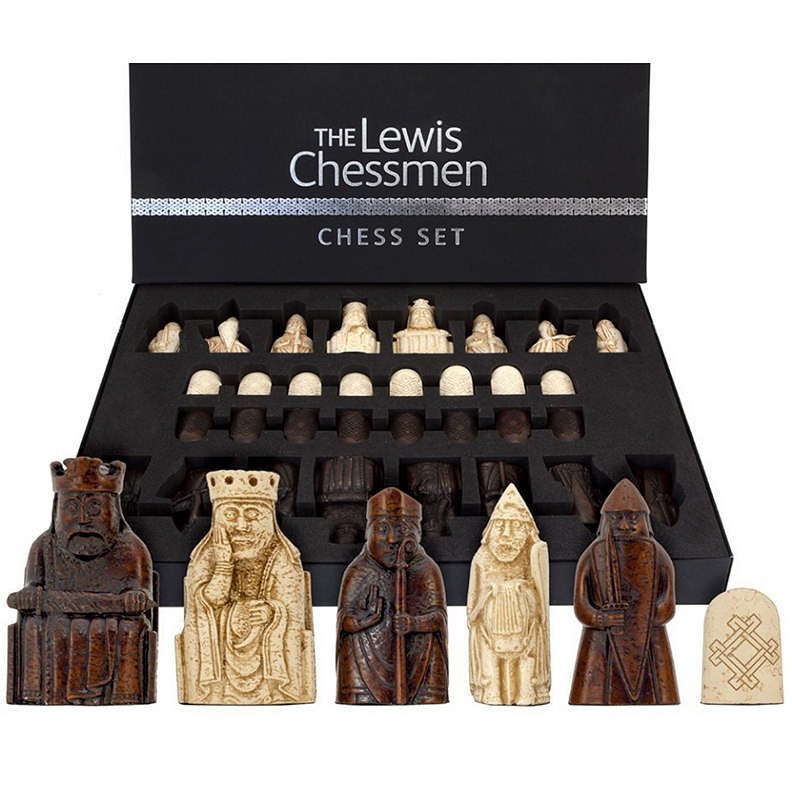 Lewis chessmen is a collection of medieval chess pieces found on the Isle of Lewis in the Hebrides (Upper Hebrides) in 1831.
The king and the other pieces in the Lewis chess game are very expressive.