Learn to play or get better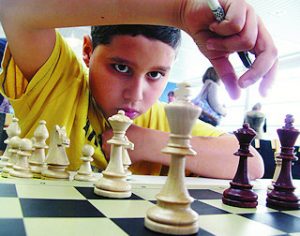 Skak for sjov (Chess for Fun)
 is a chess club for children and adults located at 
Falkoner Alle 36
, Frederiksberg, Copenhagen. We teach chess to kids – passing on the love for the game and creating a few Danish champions along the way. 
We offer courses in Dänish – see
skakforsjov.dk
– and sometimes in English. The teacher, Nikolaj, is Danish, but born in the UK and a post graduate from Cambridge. He loves chess and is looking forward to teach the game to children visiting Denmark; children with English as a first or second language. Recommended age: 7-12. Knowing how the pieces move is an advantage but no requirement. Lessons will be differentiated in level if necessary.
Price
It costs 750 Danish kroner for a child to attend the course (10 lessons). The money is paid before the start of the course at Skak for sjov's account: Reg. No. 1551 and account number 11365876. Please write the name of your child on the payment.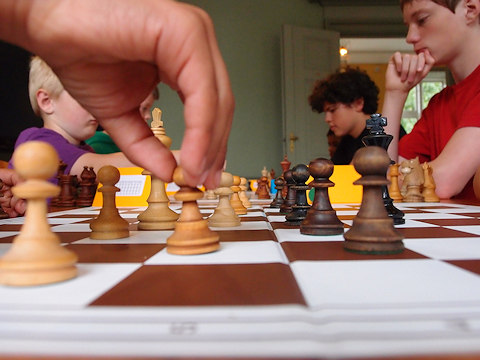 Play chess with Danish-speaking children
English-speaking children, who can understand and speak a little Danish, are also welcome to play on a team, as described on Skak for sjovs website. All courses take place at Falkoner Alle 36, Frederiksberg, Copenhagen.